About Center Hill, Atlanta
Overview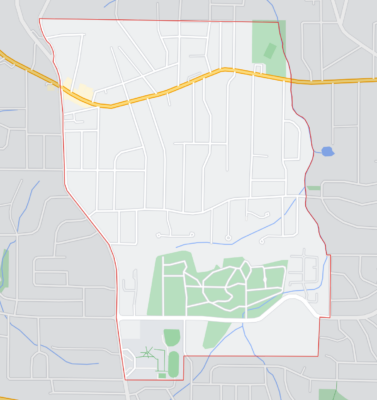 Center Hill is a neighborhood in Atlanta, Georgia and part of NPU-J. Predominantly single family homes, Center Hill is home to approximately 5,000 residence. Much of the homes in Center Hill were constructed between 1940 and 1969 and many residents are the original home owners.
Bisected by Donald Lee Hollowell (known to locals by its former name, Bankhead Hwy) Center Hill Is located a 15 minute drive from Georgia Tech, Midtown and Downtown Atlanta. Center Hill is serviced by a number of bus routes as well as the Hamilton E. Holmes and Bankhead MARTA stations.
Recently, Center Hill neighborhood has drawn attention because of the newly opened Westside Reservoir Park along with its suburban style mid-century and bungalow style homes, safety, and tight-knit community.
Highlights
Schools

Woodson Park Academy
Harper-Archer Middle School
Douglas High School
Parks
Center Hill Park
Westside Resevoir Park
Grove Park
Services
Dogwood Library
Atlanta Police Zone 1 (located in Center Hill)
Atlanta Fire Rescue Station 22 (1.4 miles max)
Atlanta Fire Rescue Station 38 (1.6 miles max)
Hospitals within 5 miles: Piedmont West, Piedmont, Emory, Grady, Wellstar
MARTA Bus and Rail